Caveat: I'm a huge proponent of each writer using or discarding writing advice as fits THEM, and only THEM, so the following info doesn't work for you, please delete from brain.
That being said, I want to share my process on how I recently took a 160k word manuscript to 126k without killing myself or the heart of the story. I'm a character writer. I love immersing myself into places and relationships, and playing out heart stories within epic worlds and situations. That can lead to a lot of extra words that aren't always the most plot-relevant. It can slow down the story a lot. So, if you're like me, and struggle with some massive word counts, I hope this will help you find some tools of your own.
True to my own colors, this post is pretty long, so buckle up, folks. I've added a bunch of gifs to make it more fun.
Background: I've probably talked this to death by now, but in 2018 the press originally set to publish my Obsidian Divide series and I amicably split. After that, I decided to completely rewrite the manuscript by myself, because I'd developed a lot as a writer in the three years since the manuscript originally went under contract. I ripped things out and rewrote them A LOT, and at the end of it, discovered my word count shot through the roof to 160,000 words. Haaaaaaa.
I'd like to try to go the traditional route of publishing with this novel, and I knew 160k words is high enough that agents might dismiss it outright without even reading it. As I initially thought the manuscript would be Young Adult in category, I knew I needed to get the word count down to around 100,000. So, taking out 50-60k words. Without killing my story in the process.
If you follow me on Instagram you might have already seen some of how I tackled the huge-workcount issue. I've posted about it in Stories about it if you'd prefer to see it in that form. But I discuss it more in depth below.
STEP ONE
To get a top-down view of what I had to work with, I wrote an outline of all chapters and scenes of the manuscript, with a sentence or two describing each.
I also exported the manuscript into Word (I had been working in Scrivner) to get a page count. Then I divided the words I need to cut (working with a goal of 100k, that was 50-60k) by the total number of pages (543) to get how many words per needed to be cut per page. This ended up being 93-110 words per page (60/543=110ish, 50/543=93ish). Cutting 93-110 word per page sounds a lot less intimidating than cutting 50-60k words (which is an entire Middle Grade book, just FYI).
STEP TWO
Seeing the manuscript via a top-down outline, I could highlight which scenes were not directly integral to the plot. Or, said in another way, which ones didn't really build on the last scene or lead into the next. This was pretty enlightening. Then I knew what I could cut.
Now understanding I needed to cut 93-110 words per page, I could use it as a goal as I focused more minutely on cleaning up sentences. Tackling passive-voice problems builds up to a surprising amount of words.
HOW IT EVOLVED
Cutting is always difficult one way or another. The per-page cuts were more straightforward, though tedious. Did that sentence absolutely need to be there or was there a shorter way to say it? How many times did I really need to use "was" in a sentence, good lord? Did the inner monologue have to be that long? How do I make this description shorter, snappier? (The positive note to that is, I learned to take a much closer look at my sentence structure, a lesson that I can already tell is filtered into my drafting skills.)
Cutting entire scenes or sections was difficult in a scarier way. I didn't want to do it. I couldn't see the story without it, or loved the scene, even though my outline told me it wasn't necessary.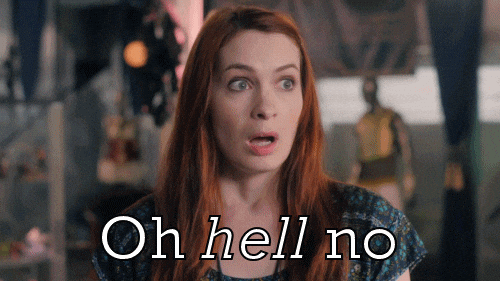 So, I started out by simply experimenting with removing it. To see how the story looked and how it felt. (I don't ever totally delete anything, and just cut and put all my cut scenes into a designated folder.)
In the end, I think I ended up keeping all of the cuts. Because. When I got used to seeing how it looked, and I got over the "nOOOOOooo my baby," it became clear why I loved those scenes. Maybe it was simply what the scene represented. Maybe it was just this one particular vivid image. Maybe I just liked the portrayal of a specific thing.
Once I understood that, I could creatively address how to keep the smaller piece I loved by fitting into scenes the story actually needed. In some instances it was as simple as merging a couple paragraphs to a crucial scene so I could still have that particular conversation/description/etc that I wanted to keep, but without needing all the words setting up for that particular moment.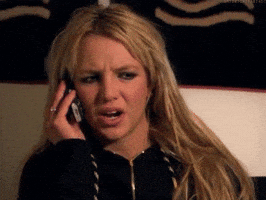 Example 1:
I originally had this scene where my main character proves her usefulness, and it's a shift from "new character is naive in a new world" to "oh actually maybe she's kinda badass??" It's wasn't necessarily important to the plot, but it was important for character development. I realized after some brain bending that I could fit the MC "helping" into a different plot-and-worldbuliding relevant scene. The initial scene didn't need to be it's whole thing. Doing this helped pick up the pace of the story in the middle.
Example 2:
In another scene that actually was important for plot reasons, I figured out how to reimagine it completely. I needed blackmail for one of my villains to use against the MC (so this one thing could happen, which lead to the other thing). Instead of creating that blackmail literally on page, I realized I could pull something from backstory (a flip of the show don't tell rule). Even better, this backstory-blackmail ended up fleshing out a secondary character's motivations and intentions that I'd been struggling with. It was one of those sublime everything-sliding-into-place moments. But I would have never realized it without pushing myself to streamline, cut word-count, and really focus on what the plot needed.
Example 3:
Some scenes I did end up just cutting. Most of those ended up being character pieces that weren't attached to anything else, or filler scenes of conversations or worldbuilding explanations that weren't, ultimately, that important. The one I remember the most was a funny and poignant scene conversation between two characters talking about life and trauma. While I was very sad to remove it in the moment, with distance I see the story works better without it (AND, silver lining, now I have an entry for my "deleted scenes" folder that I can share with someday-fans of the story who are just as thirsty for these character interactions as I am).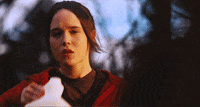 Something else interesting happened as I learned to how to mercilessly cut for Story. I grew impatient with every scene that didn't inspire me or stand out. Once I decided the impatience wasn't just because I had to read the thing for the 1000th time, I started "sandboxing."
Sandboxing is taking a scene and starting from scratch. I think this worked for two reasons. One, there's that trick about rewriting a scene without looking at the old one, and the parts you remember are the parts that are important. But some of it was being able to reimagine how the scene could go without being stuck in the initial rewrite. Actually, I wrote about utilizing something like this before.
This process ended up being tricky, because sometimes the revised scenes ended up longer than the original scene. There was definitely some up and down with the word-count during that. But I was able to deepen what I really wanted in the story, which led to more ideas about what else could be changed.
And wow, I've been carrying on for a while here, so let me bring this thing to a close.
A few months into this process I realized that my manuscript could fit as Adult in category, and maybe actually should be Adult considering where I want to take the book and series. Which is very convenient, as Adult sci-fi and fantasy can be closer to 120k words, instead of 100k. Also convenient I decided this as I hit 125k and wondered how on earth I'd be cutting it any lower.
After some up and down word counts again, I'm at 126k words right now. I would like to get to 120k, but I decided I needed some outside help. I fell back in love with my story through rewriting so much of it, which is awesome, but also complicates keeping a clear perspective.
Thus, my beta-reading adventures have begun. If you're curious, I've talked about some beta-reading culture problems here and how I attempted to address that here.
I hope this was helpful to y'all out there, or that it sparked some ideas on how to handle your own #wordcountproblems. I'm curious — have you had to cut a major amount of words from your manuscript before, and how did you do it?
We'll be back, folks, in a month or two with the results of my second round of beta-reading! And then. Hopefully. Like actually querying.
I hope everyone is being kind to yourselves and taking time to feed your creative soul, whether that's a nap, binge-reading, or taking a break. Talk soon!